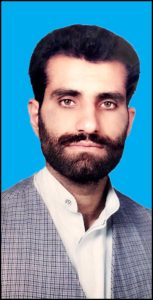 Mir Wais Khan Kakar (1974-2013), the owner of M/S Mir Mines and Minerals, was born in the Muslim Bagh in 1974, mine owner's family. His grand father Haji Shah Zameer started mining of chrome ore from Muslim Bagh from 1924. Mir Wais took interest in chrome ore business from 1990. He worked hard to increase the production of his mines, to adopt modern techniques of mining. He has close and good relations with other mine owners, so that he began to supply chrome ore to the chrome exporting companies from Pakistan. He has done business almost all big chrome ore export companies from Pakistan, and made very good will in business. From 2005 he started export chrome ore from Pakistan. In the account period 2007-08, he exported 57000 mt chrome ore to China. He provided his Chinese buyers, quality material, always shipped the material on time and best quality, has good previous track record. In 2009, Mir Wais Khan Kakar established and registered his own company M/S Mir Mines and Minerals, offers the world best quality chrome ore, metallurgical grade and refractory grade on regular basis. The supply of Refractory Grade Chrome ore is the specialty of Mir Mines and Minerals and the company is Pakistan largest Refractory Grade Chrome Ore Export Company.
The company has achieved ISO 9001 2008 and ISO 14001 2004 certificates.
After went to Heaven of Mr. Mir Wais Khan Kakar (21-Sep-2013), his younger brother, Mr. Zafar Ullah Khan took responsibility of ownership of the company in November 2013, He started the business in the same line of his late elder brother, with the three principals, with clarity, brevity and empathy.
In 2017, the company purchased mines in KPK Province in Pakistan also and started the mining of chrome ore.
In 2020, the company purchased lease of chrome ore mining from Afghanistan also, we purchased two leases of chrome ore mines a11Km & b- 28Km in Logar (Afghanistan) the quality of these mines and good hard lumps, naturally low silica and good Cr:Fe. DETAILS OF MINES AREA AND PRODUCTION IN PAKISTAN
1-Description of the said lands Qilla Saifullah Balochistan Containing an area 369.83 Acres Monthly Production 1900 Mton.
2-Description of the said lands Khuzdar Balochistan Containing an area 41 Acres Monthly Production 750 Mton.
3-Description of the said lands Bajaur KPK Containing an area 39 Acres Monthly Production under construction.
4-Description of the said lands Chitral KPK Containing an area 500 Acre.
1-MEGA LEASE :- (STANA BABA) LOGAR AFGHANISTAN Containing an area 11 KM Monthly Production 4000 Mton. DETAILS OF MINES AREA AND PRODUCTION IN AFGHANISTAN
2-MEGA LEASE :- (HASHIMY MINING) Containing an area 28 KM Monthly Production 11,000 tons.
The quality control is flawless and specific accuracy is impeccable. For more information, please do not hesitate to contact us.
Quality Policy: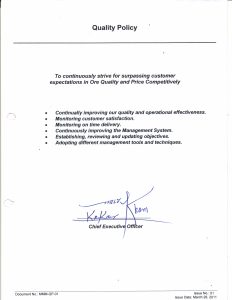 Health, Safety & Environment Policy: